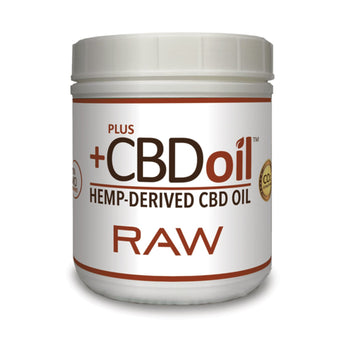 Plus CBD Oil™ Bulk Raw CBD Oil
Regular price $153.00 Sale
Plus CBD Oil™ RAW oil is a whole-plant CO2 extraction from agricultural hemp, imported from our farms in Europe. Cannabidiolic Acid, or CBDA*, comprises a significant proportion of the extracted cannabinoids in the raw oil. CBDA is an acidic cannabinoid, the naturally occurring raw form of CBD that is produced directly in the plant, and may be used to formulate products, such as topicals.
Available to Ship Next Day.
*Varying concentrations available upon request.